Ratecard
Your project is unique and we would be happy to give you a quote or estimate.

The following acts as a rough guide for our Voiceover and Audio Production work:

Audio Production

Whether it's writing and recording a radio commercial or on-hold telephone prompts, each project is unique so please contact us for details. Please see Audio Production for details and examples of our work.

Copywriting

Ricky and Carole are both experienced national radio and TV broadcasters. They can turn your rough draft, notes, ideas or technical documents into beautifully-written prose which works for the ear rather than the eye.

As each job is unique please ask us for a quote. Please see Copywriting for details and examples of our work.

We believe that only people who have experience of writing for radio or TV (whether it is news bulletins or TV continuity announcements) can really write a great script for your corporate or web video.

There is a huge difference in the skill level required to write a script which is intended to be heard by your client rather than read by them.



Corporate Voiceovers

Our voiceover artists are charged at different rates so we should have someone to suit your budget. For voiceovers for corporate, E-Learning, web videos, multi-media or training videos, the cost of recording a UK Voiceover Artist starts at £250+VAT.

Most voiceover sessions will be charged between £350+VAT and £490+VAT per hour. Our fees depend upon which voice artist you choose and where the audio is to be used. This fee covers up to two thousand spoken words for ONE script, edited to approximately 10 minutes "finished audio", and supplied in the format of your choosing (usually MP3, aiff or wav).

Our fees include mangagement time, preparation time, the voiceover session fee, studio fee, studio engineer, editing (including taking out the breathing noises) and uploading to our FTP server or Dropbox.

If the recording takes place at our studio (pictured), our fee includes our studio time, editing and a studio engineer. If you would like us to send a voiceover artist to your studio or a third party studio please ask us for a quote.

Amendments to the script after a session has finished will normally be chargeable. We would encourage you to direct the session (or listen into the recording) via the telephone, ISDN, Skype or in person to make sure you are happy with the tone, style and pace of the voiceover recording. This helps us with possible script changes and pronunciations; it also means we provide you a perfect recording in time for you to meet your deadline.

International Voiceover Artists and Child Voiceover Artists are generally at the higher end. Please contact us for details. Please ask if you would like a quote for a larger volume of work or whether your project would involve a usage fee. Please see FAQ for more details.




How to pay BigFish Media

We can accept payment via BACS (online banking) most major Credit Cards or via PayPal on the Make a Payment page. We don't accept Amex.

If you are an existing client with a good track record our terms are strictly 30 days. If you are a new client or based outside the UK we will require full payment in advance.

ISDN Voiceovers

If you would like one of our Voiceover Artists to do an ISDN session, prices start from £250+VAT per hour.

Studio Hire

Our Recording Studio near Woking, Surrey (pictured) is available for hire at £100+VAT per hour. We are equipped with phone patch, ISDN, Skype and ipDTL.

We also offer a discounted day rate and for bookings of several hours. Please allow £45+VAT per hour if you would like us to edit your audio.

Our voiceover booth is suitable for Voiceover Artists, Advertising Agencies and Production Companies that don't have their own recording studio. It is also ideal for live radio interviews or phone interviews.

IVR & Telephone On-Hold Voiceovers

Voiceovers for "on-hold" start at £100+VAT for up to 5 prompts; please ask for a quote for larger volumes. Production fees start at £200+VAT; on-hold music from £90+VAT. Please see Audio Production for more details and examples of our work.

Radio Commercial Voiceovers

The Equity Agency Ratecard applies to most of our voiceovers for all radio commercials and instore radio announcements. See equity.org.uk for details.

Television Commercial Voiceovers

For voiceovers for TV commercials, the session fee starts from £250+VAT plus usage. Once you know how many TVR's you are buying we can give you an accurate quote.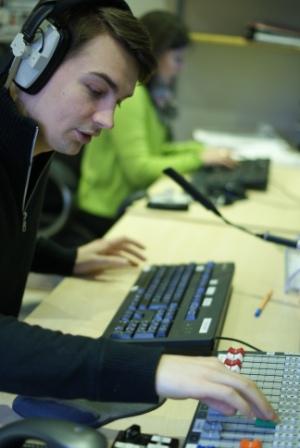 Television Documentary Voiceovers

For voiceovers for television documentaries there is a minimum session fee of £250+VAT per hour depending on where the programme is to be broadcast.


Translation

As each translation is unique, please contact us for details. If you can send us a word count and the languages involved, we can give you an estimate.
If you can send us a script and the languages involved, we can send you a quote.
Please see Translation for details and examples of our work.


Voice Training

The price of an hour's intensive voiceover training is £149+VAT in London, Surrey or Bristol. If you would like our Voice Trainer to come to your home, we will give you an individualy-tailored quote to cover our travel time and expenses.

If you have no experience at all, you may need a two hour session at £249+VAT. Please see Voice Training for more details.

Voiceover Showreel Production

If you are an aspiring Voiceover Artist or just need to refresh your demo, we can make a voiceover showreel for you. Our fee is £349+VAT. See Voiceover Showreel Production for more details.