Voiceover Recording
Here at BigFish Media Limited we supply voiceover recordings to top FTSE companies.

We have "Oceans of Voices" for your audio needs.

We have been providing voiceovers nationally and internationally for over 14 years to clients large and small. We are fast, flexible and friendly and work hard to find you and your clients the best possible voice for your audio projects.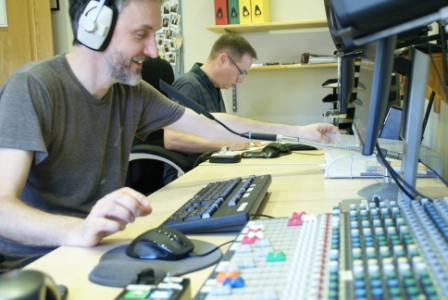 From our Woking-based recording studio in Surrey, UK we select from over 2000 professional top-quality voice over artists and record voiceover sessions, engineering and directing the voice. From our digital recording studio, we can record using ISDN, ipDTL, skype, phone and in person.



We offer Voice Dubbing, Voice-to-Picture and "wild" recordings and we have worked for Facebook, Rolls Royce, Tesco, Unilever, Mercedez Benz, Sainsburys, Jaguar, Land Rover, eBay, Canon and many more.

Run by former BBC Radio 2 Newsreader Ricky Salmon we have an experienced 6 person team dealing with a huge selection of UK, Child, Teenage, International, Cartoon and Character Voiceovers.

UK male voices in five age groups
UK female voices in five age groups
UK children's voices
UK teenagers' voices
UK regional accents
Character and cartoon voices
International languages
International English accents
International children's voices
Continuity announcers
On-Hold voices
Voice of God announcers

We have provided voiceover recordings for corporate video productions, documentaries, commercials for both Television and Radio and social media as well as voices for TV Continuity, E-Learning audio projects, IVR and on-hold messaging and much more.




We also do Translations.

How to book your Voiceover Artist for your next audio project;

It is a very simple process and we can help guide you when choosing the right voice and audio format for your production.

1) Contact the Big Fish Media Team – we are all here to help and can help narrow you're your choice of voices. We can talk you through your voice over recording needs and what information you need to help you get the best from the voice.

2) Select a voice by looking at our large and varied selection. We also have international and children's voices as well. Not sure where to start? Have a look at the handy voice segments we have provided. You can listen to them as well as download their audio files. This is especially handy when you want a client to make the final choice.

3) Tell us where the audio is to be used – will this be on the clients website/another website? Social media/TV/Radio/tradeshows/tour guides/internal video etc. That helps us work out what voices will work for you and your budget. Will it be a commercial for television or radio? Or a corporate video? Is this an internal video?

4) Tell us if you wish to direct the session – we offer full direction and you can direct via phone or skype as well as in person. We advise directing a session as you can hear first-hand the rhythm and cadence of a script and offer up immediate direction so it becomes a more efficient service.

5) Send us a draft script, word count or estimated length of recording – this helps us book out studio time and the voiceover themselves. Having recorded a variety of voiceover audio for over 14 years we know how long a voice will take and can plan accordingly.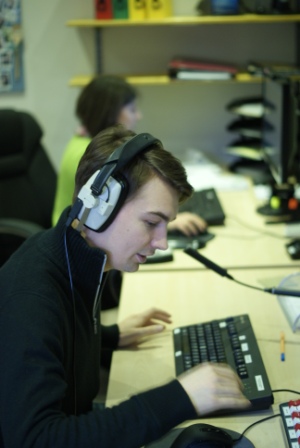 6) We'll send you a quote or estimate – once we have all the information we can give you a best price for that voice. Our voices are all unique and every voice has their own price point so with all this information we can send you a selection of voices that can work for you and your budget.

7) Book the voice – just let us know which voiceover artist and the time you prefer and we can co-ordinate where and when to record them. We can record at our studio in Woking, Surrey or we could send a voiceover artist to a third party, say in Manchester, Bristol, Glasgow or London.

8) Make a Payment via Paypal, BACS or credit card – it is easy, quick and simple and means the voice is locked down just for you. If you are an existing client we offer 30 day account terms.

9) The voiceover session – please ensure you have sent a final script ahead of time as well as any videos or music beds for the voice to see and understand the project.

10) After the session, we send you the edited version with all your takes and you can easily download your edited audio from our website, We Transfer or via Dropbox. Please get in touch and we can help you with your next voiceover project.

If you need professional voiceover artists from a reliable company that ensures you meet your deadlines, please contact us.