Technical Information
ISDN

We can supply voice-overs and podcasts for your project from the BigFish Media studio near Woking, Surrey, UK.

We are hooked up to the internet via a 39MB fibre optic broadband connection for the extremely fast delivery of MP3, wav or aiff files via email, FTP, ISDN or Dropbox.
RECORDING STUDIO

Our studio between Woking and West Byfleet in Surrey is also available for hire.
It is suitable for use for "Voice to Picture" sessions, voice dubbing, singing, live radio interviews and by other voiceover artists.

We have ISDN, Source Connect Now and ipDTL.

Please contact us for details and availability.

CONTACT DETAILS

ISDN : +44 (0) 1483 730614 (x2)
Office : +44 (0) 1483 750578
Studio : +44 (0) 1483 776366
Mobile : +44 (0) 7788 741996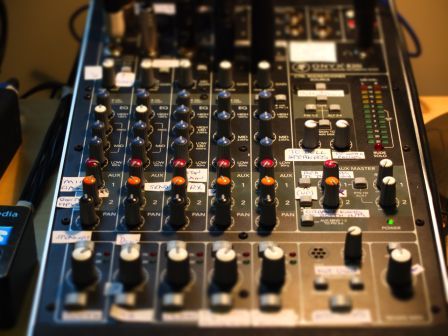 TECHNICAL SPECIFICATION

Our state of the art digital recording studio includes:

ISDN Codec: Audio TX Communicator
Microphones: Neumann U87 and Audio Technica AT4033
Sound Cards: Marian Seraph AD2 and Marc 2 PCI
Telephone
Skype
ipDTL
Source Connect Now
Mixers: Mackie Onyx 820i and Powerplay Pro
Monitors: Tannoy
Editing Software: Adobe Audition
Headphones: Beyer Dynamic DT100's
Computers: Dell x 4
Talkback Mic Pre-amp and Mixer: Stage Line
CDR: Memorex